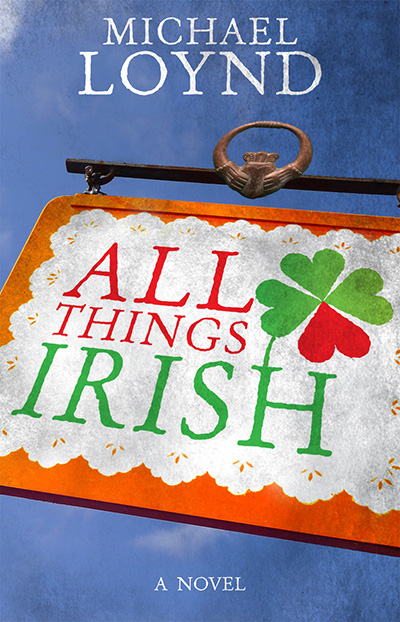 Do bad things really happen to us for a good reason? Escape into the ALL THINGS IRISH shop in Door County, Wisconsin and laugh exploring why—as you indulge in outrageous Irishness, friendships as thick as Aran sweaters, and a quirky Wisconsin fishing village of diehard Scandinavians that wants to run the shop out of town.
Meg McKenna spent the last decade avoiding her crazy mother's shamrock-shaped world of Celtic witchery and bad Irish luck that brought nothing but heartbreak. But when locals threaten to put her mother's newly opened Irish shop out of business, the prodigal daughter returns, attracting unexpected surprises, laughter, friendship, romance, and more bad Irish luck—which her mother swears is a good thing.
AMAZON HUMOR BEST SELLER!
IRISH AMERICAN NEWS FEATURED BOOK CLUB SELECTION!
"A charming and thoughtful read that should prove hard to overlook…"
—Midwest Book Review
"A lively, dexterously written novel, full of expansive humor, young love, familial loyalty, and equally appealing, was its evocation of Door County, where I spent a once-upon-a-time happy week of summer, prompting an eruption of memories of summers gone by."
—Bob Duffy, St. Louis Beacon
"I loved this book. The author is a fresh new voice, and this story is like an Irish version of Fannie Flagg's hilarious Southern novels."
—Paul Guyot, writer, Leverage
"Flavored with a tablespoon of matriarchal insanity, a clove of familial tragedy, a dash of broken heart and romance, and topped with a sweet and sour glaze of self-discovery, Michael Loynd hilariously creates a fresh and joyous recipe of life, love and family in his new novel, All Things Irish. Take a big, wonderful bite and savor every delicious moment!"
—Bart Baker, author, Honeymoon with Harry
Buy the book:
Bookshop.org
Amazon
Barnes & Noble
Books-A-Million
Left Bank Books