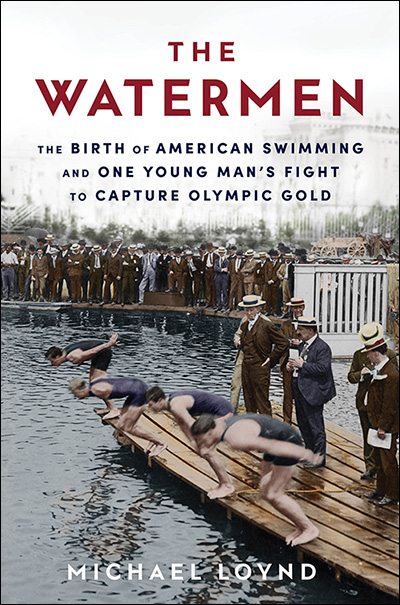 Coming in June 2022:
The feel-good underdog story of the first American swimmer to win Olympic gold, set against the turbulent rebirth of the modern Games—for fans of The Boys in the Boat and Seabiscuit

In the early twentieth century, few Americans knew how to swim, and as a competitive sport, it was almost unheard of. That is, until Charles Daniels took to the water.

On the surface, young Charles had it all: high-society parents, a place at an exclusive New York City prep school, summer vacations in the Adirondacks. But the scrawny teenager suffered from extreme anxiety thanks to a sadistic father who mired the family in bankruptcy and scandal before abandoning Charles and his mother altogether. Charles's only source of joy was swimming. But with no one to teach him, he struggled with technique—until he caught the eye of two immigrant coaches hell-bent on building a U.S. swim program to rival the British Empire's seventy-year domination of the sport.
 
Interwoven with the story of Charles's fight to overcome his family's disgrace and his mental health struggles is the compelling history of the struggle to establish the modern Olympics in an era when competitive sports were still in their infancy. When the powerful British Empire finally legitimized the Games by hosting 1908's fourth Olympiad, Charles's hard-fought rise climaxed in a gold-medal race where British judges set a trap to ensure the American upstart's defeat.
 
Set in the early days of a rapidly changing twentieth century, The Watermen—a term used at the time to describe men skilled in water sports—tells an engrossing story of grit, of the growth of a major new sport in which Americans would prevail, and of a young man's determination to excel.
"I felt like I literally went back in time and was transformed to the early 20th century. This is a story of one of the most fascinating people not only in the sport of swimming but in all of athletics. It's about time someone recognizes Charles Daniels for the impact he made on swimming. Michael has done that to perfection and I couldn't put it down!"
—Rowdy Gaines, Olympic gold medalist, NBC Olympic swimming commentator, AKA "The Voice of American Swimming"
Pre-order links:
Bookshop.org
Amazon
Apple Books
Barnes & Noble
Books-A-Million
Google Play
Kobo
Left Bank Books
Walmart
Audible